By. M from Feminist JAMMS
Rupi Kaur is a famous poet on Instagram, now a New York's Bestseller on her short poem book Milk & Honey. She is very passionate about women's empowerment.
Women in every society are seen as a weaker sex. They are not respected enough. They are being taught to look a certain way. Every day our value gets degraded because of our outer appearance, making us live like we are sexual objects for entertainment. We are just as human as the male figure. We are just as strong as the male figure, maybe even stronger. We no longer need to follow rules that the male create for us. We are breaking that barrier. Because together we are strong.
Rupi shares her beautiful poems, to empower, support, and tells girls all around the world that we are worth it. She wrote on her social media that: "It seemed more important for me to express solidarity with women going through similar struggles than to continue being that 'polite, shy, quiet girl'." And these few quotes are my favorite by her.
   The greatest lesson women should learn
Strong women should respect each others success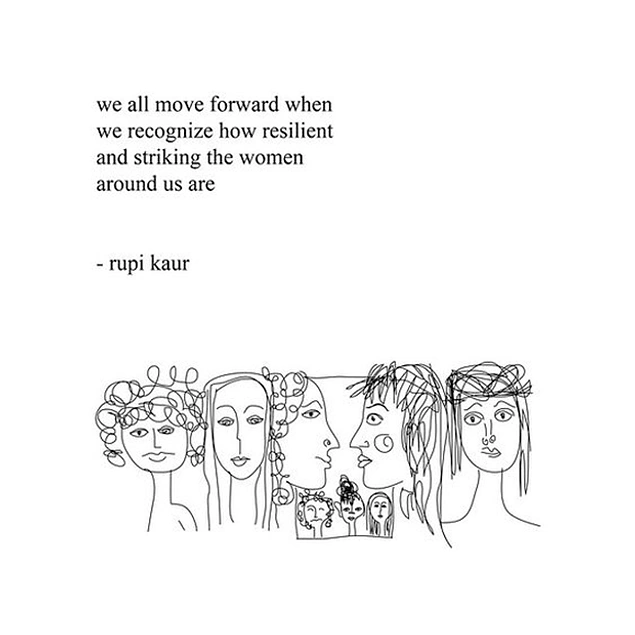 3.Body Hair: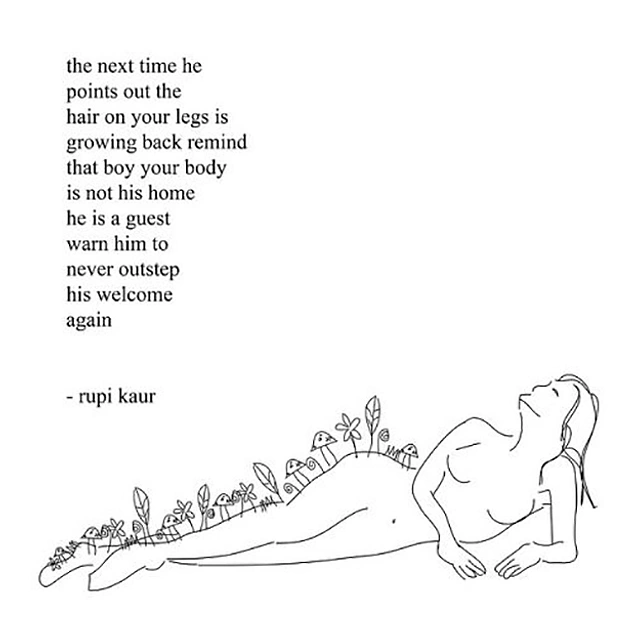 On sexualization: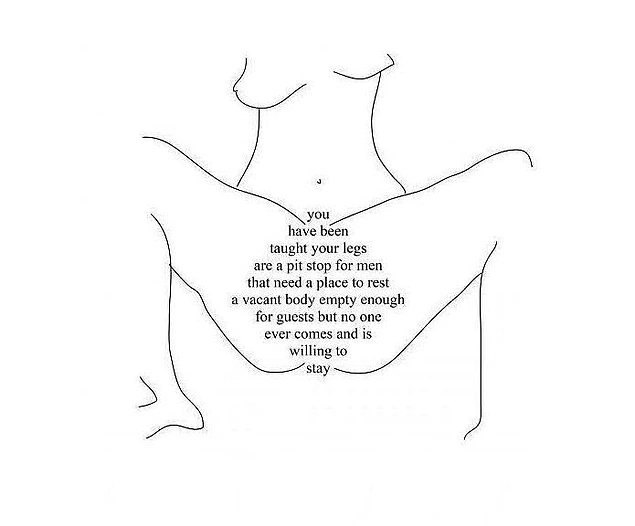 Society's view on a woman's body